The Pacific Island Parliament Group held their bi-annual meeting in Tahiti on September 10-11, bringing together the Speakers of Parliament from 16 different countries. The theme for discussions was the "Blue Economy" focusing on ocean and island resilience and sustainable fisheries. The conference was also a time to share information on programs to reduce carbon emissions and create marine protected areas.
After two days of work the group came to Tetiaroa on September 12th for a day trip to experience the Tetiaroa Model of sustainable tourism.
Parliamentary leaders from American Samoa, Cook Islands, Fiji, Easter Island, Hawaii, New Zealand, Niue, Palau Samoa, Tokelau, Vanuatu, and Wallis and Futuna, were joined by the French Polynesia President of the Assembly, Gaston Tong Song, the Mayor of Arue, Philippe Schyle, and the French Polynesia senator Maina Sage.
In all, 60 people came by boat and plane and spent half a day on the island visiting The Brando's sustainable infrastructure and hearing about Tetiaroa Society programs.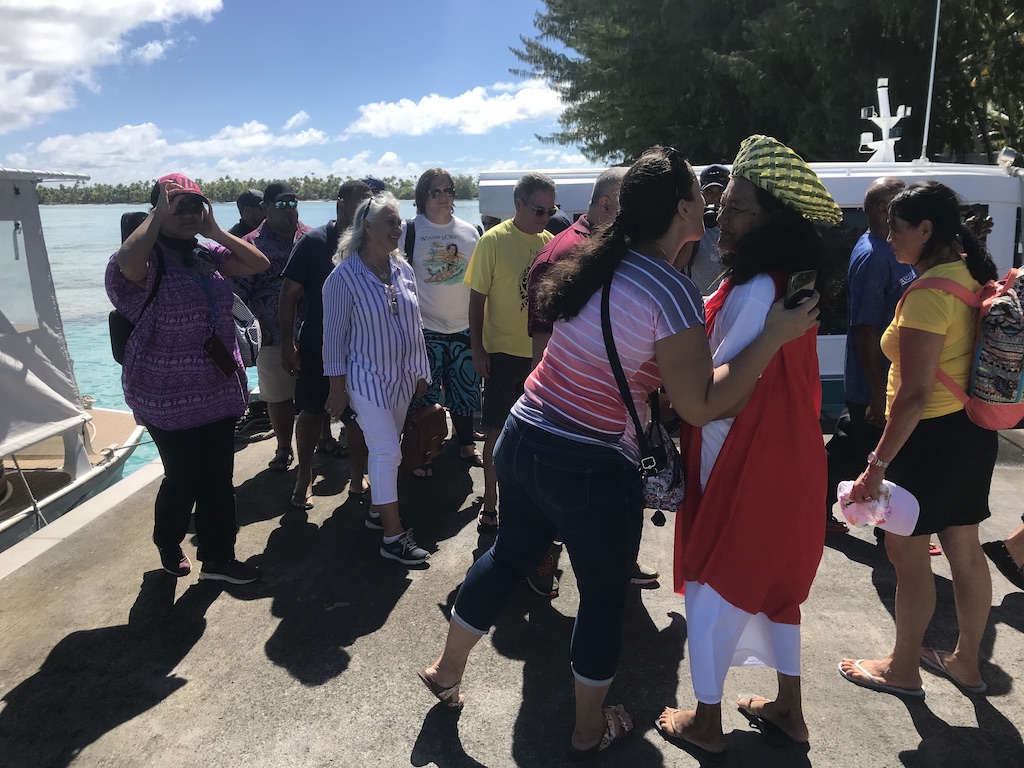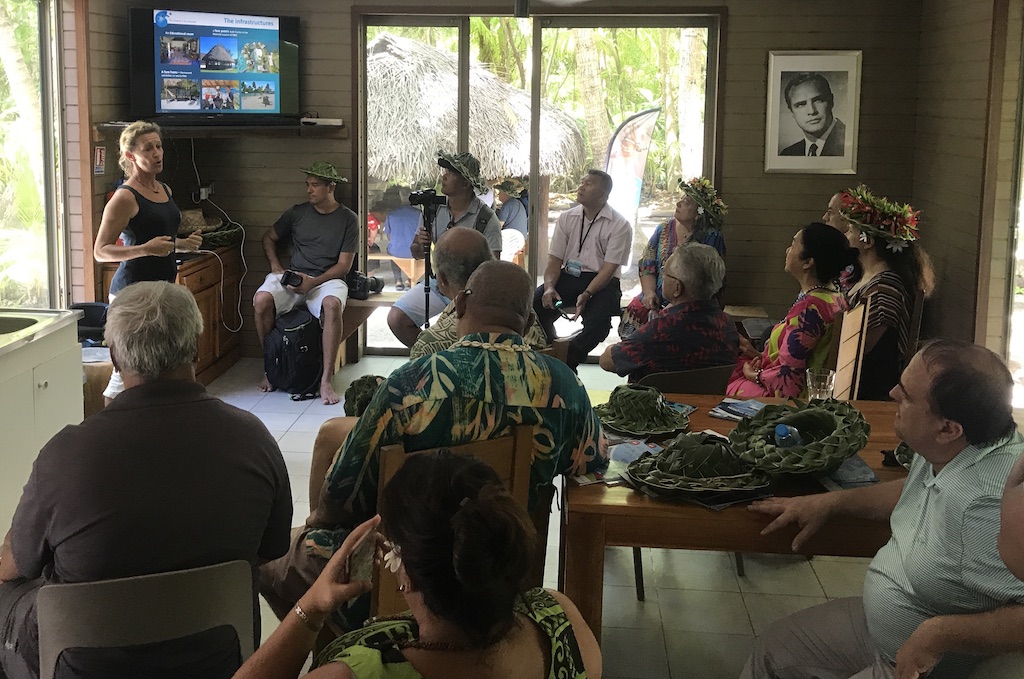 Tetiaroa Society partners, Institute Malardé and Te Mana o te Moana, were on hand to talk about their work on Tetiaroa. The group showed great interest in technological innovations such as the SWAC, conservation programs on green sea turtles and habitat restoration, and scientific innovations like the mosquito abatement program.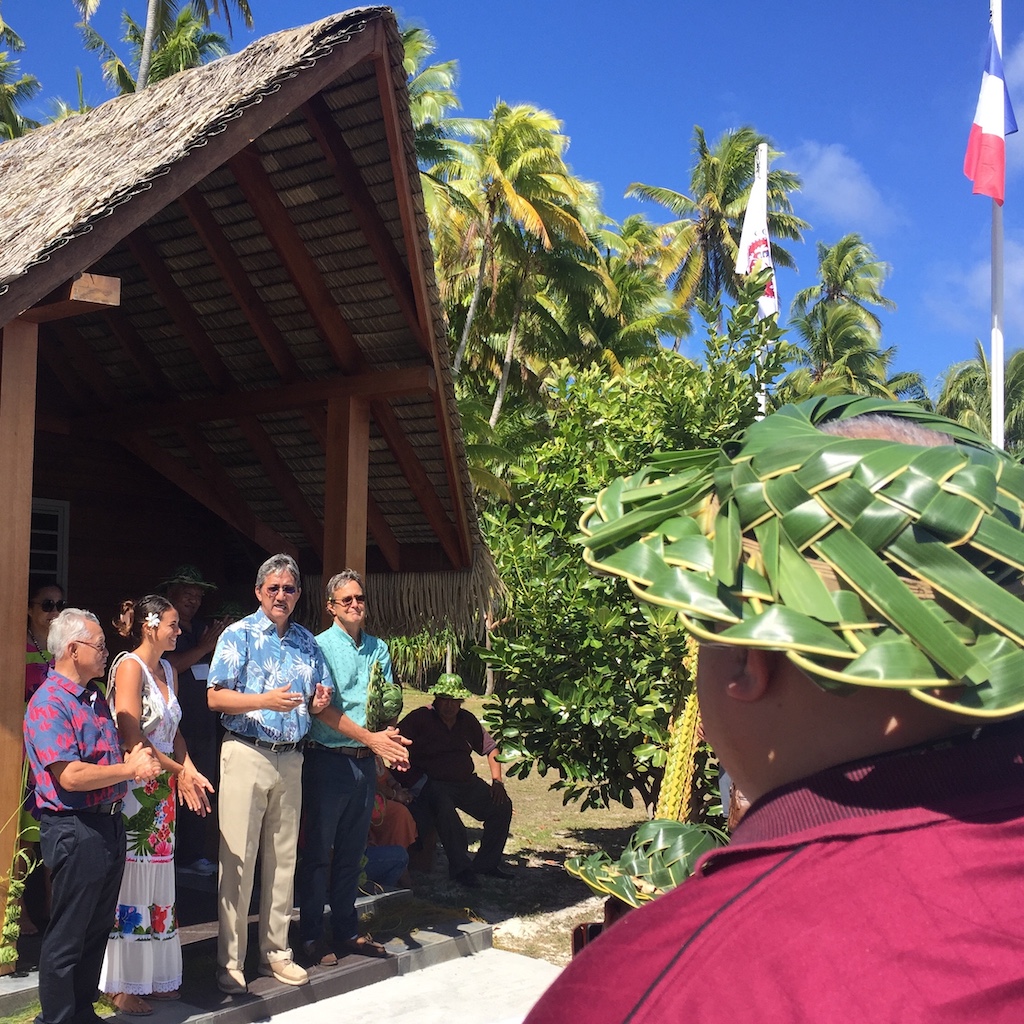 Phillip Schyle, Mayor of Arue,
spoke to the group.
The representative from the
Cook Islands with Hinano.