the nature of tetiaroa in the news
What's happening on Tetiaroa: research, conservation, education, and nature.
You can also find info on current projects in our newsletters.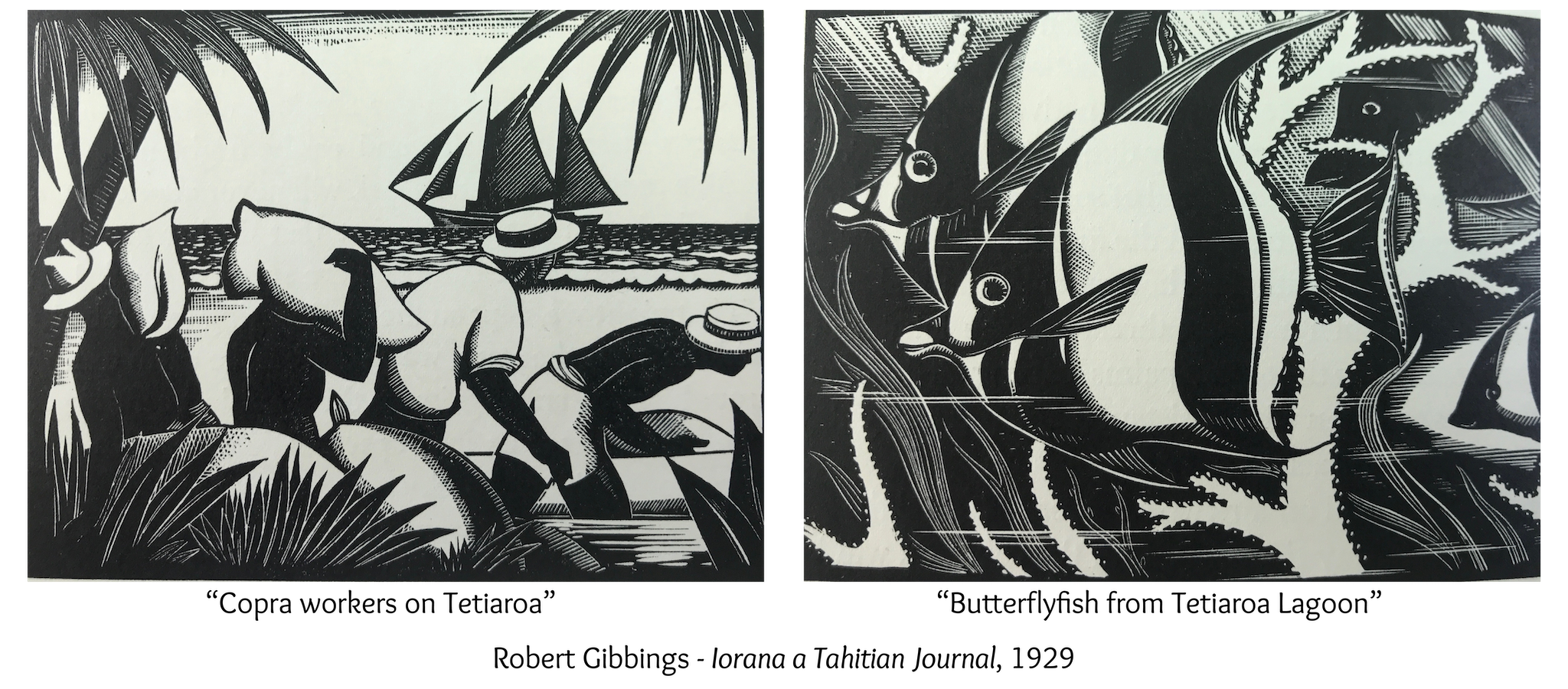 In 1929 an Irish artist named Robert Gibbings arrived in Tahiti with the assignment of illustrating a new version of The Mutiny on the Bounty by James Norman Hall and Charles Nordhoff. Gibbings was a talented artist in many disciplines but had begun doing wood block illustrations in books for the Golden Cockerel Press. Unfortunately,… read more
The general objective of our outreach program is to enable students to understand the complexities of the relationship between humans and the environment. We aim to guide students towards a greater appreciation of sustainable development and its direct relationship with bio-cultural diversity.
We use interdisciplinary, project-based… read more

This week, the Eco Station is hosting a team of 4 scientists from the University of Washington until April 9th. Nicholas Roden, Alexande Gagnon, and Julians Sachs who are oceanographers and professors at the University of Washington as well as Daniel Anderson who is studying at that same University.