You may have noticed Tetiaroa Society sharing news and information about the Blue Climate Initiative recently and wondered, "What is the Blue Climate Initiative and how is it related to Tetiaroa Society?"
The Blue Climate Initiative is a global initiative bringing together scientists, community groups, entrepreneurs, investors, philanthropists, influencers, and others to protect the ocean and accelerate ocean-related strategies to address the climate crisis and other pressing environmental issues. The fiscal sponsor for the Blue Climate Initiative is Tetiaroa Society.
The health of our oceans is critical. Oceans generate an astounding one-half of the world's oxygen and absorb one-quarter of its carbon dioxide emissions. Over 3 billion people depend on the oceans for their primary source of nutrition. The oceans' goods and services generate about $2.5 trillion per year, equivalent to the world's seventh largest economy. Yet these vital services are threatened by global warming, ocean acidification, pollution, unsustainable fishing practices and other threats. We need immediate concerted action.
The Blue Climate Initiative is accelerating an ocean innovation movement to address urgent environmental needs.
On June 8, 2021, the Blue Climate Initiative was endorsed as one of the first flagship programs of the UN Decade of Ocean Science for Sustainable Development and announced they will soon launch a US $1 Million Ocean Innovation Prize. The Prize will reward a brilliant, diverse set of innovators and entrepreneurs around the world that address our climate crisis through ocean-related technologies and approaches. The Prize is focused on innovations designed for significant impact. The prize will contribute to meeting the solutions-focused ambition of the UN Decade of Ocean Science for Sustainable Development which is being coordinated by UNESCO's Intergovernmental Oceanographic Commission.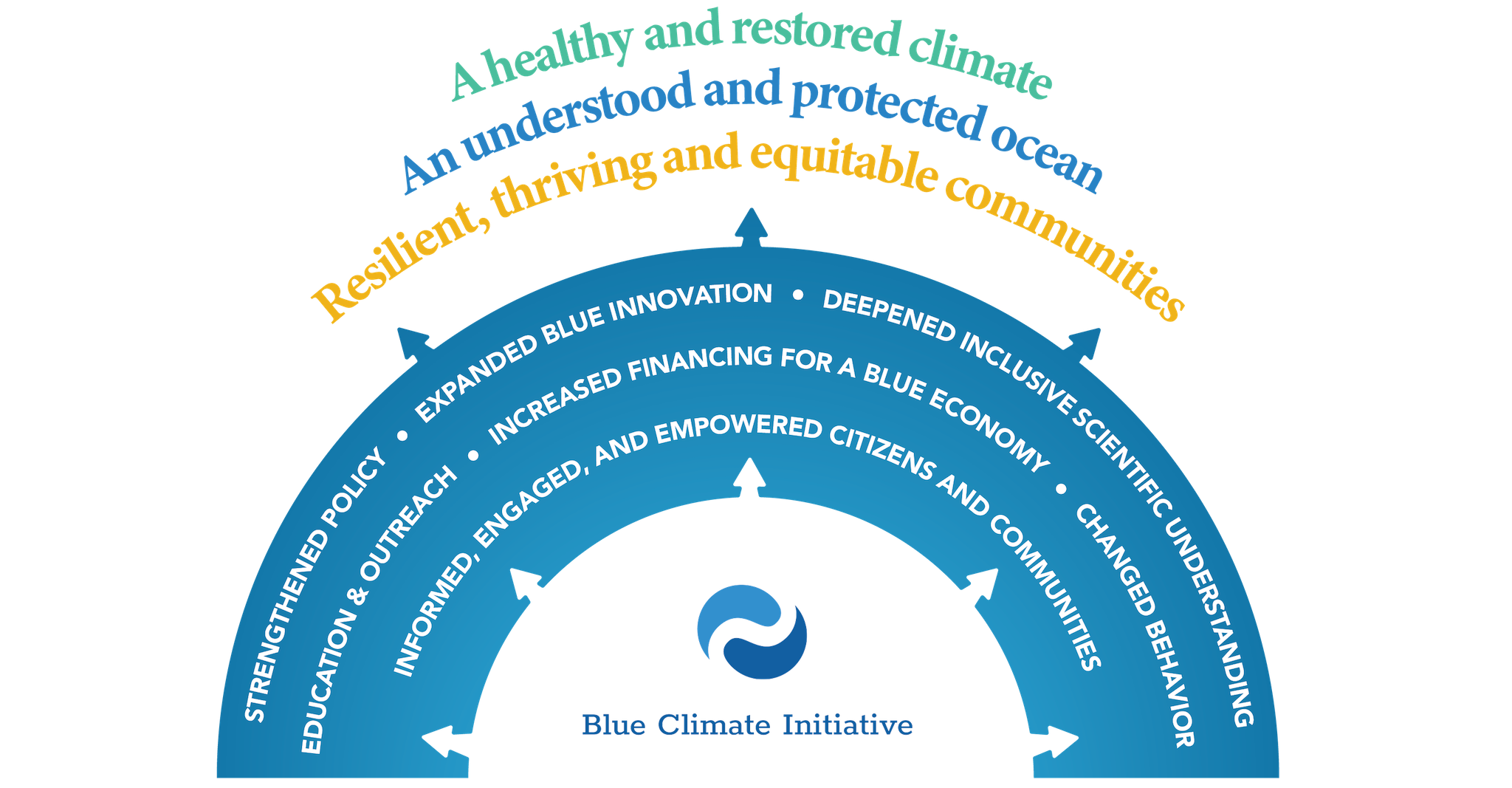 Winners will share a minimum of US $1 Million, be invited to participate in the high-level 2022 Blue Climate Summit, high-level Ocean Decade events, and be supported with visibility, match-making and mentorship.
You can get on the list for the Prize launch by signing up at blueclimateinitiative.org/ocean-innovation-prize. Tetiaroa Society will continue to update our website and share news about the Blue Climate lnitiative.