Actress Laura Dern speaks up on preserving Tetiaroa Atoll and the implications for coral reef conservation and mitigating climate change.
While the world was shut down due to COVID-19, a team of conservationists saw an opportunity. No travel meant no visitors. The world-renowned Tetiaroa Atoll was quiet. It was time to strike.
A local team of scientists led by the not-for-profit organizations Tetiaroa Society and Island Conservation assembled on island, embarking on a ground-breaking restoration project to save the world the best way they know how—by removing invasive rats.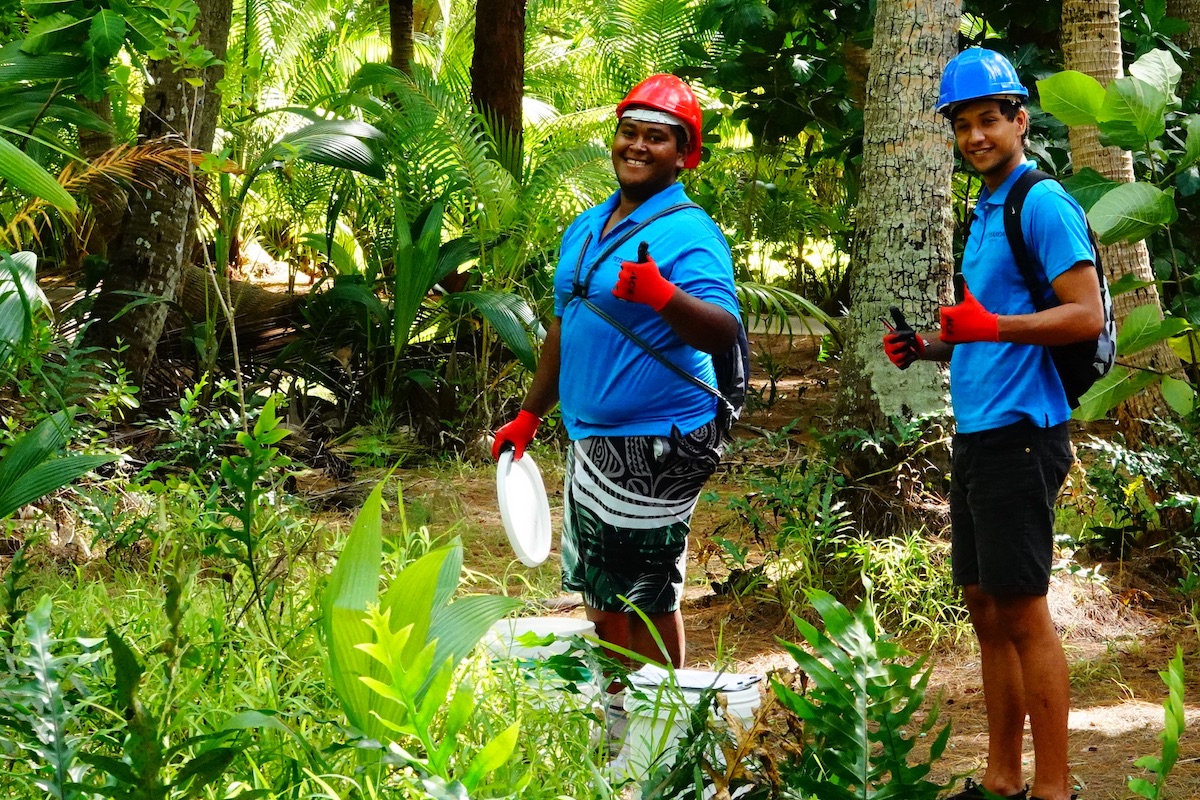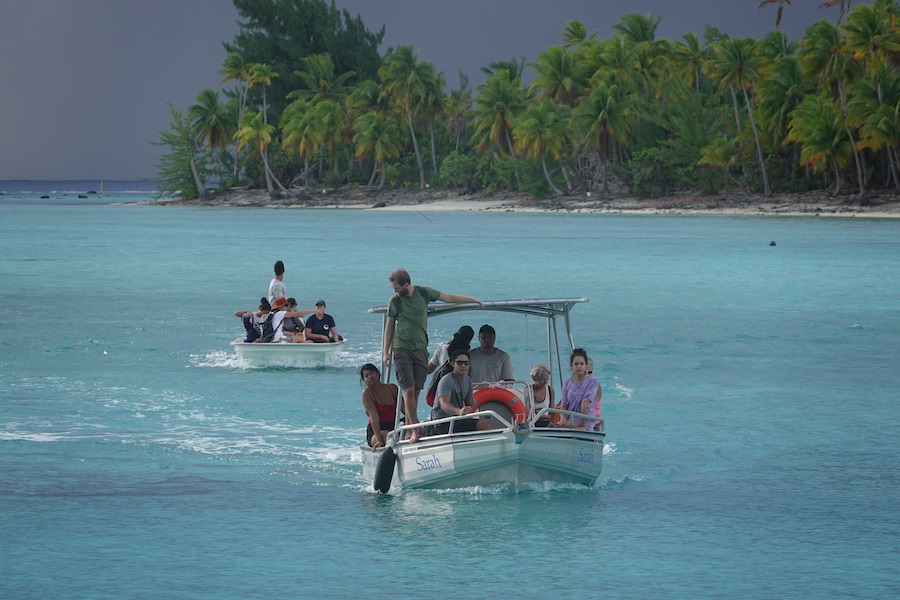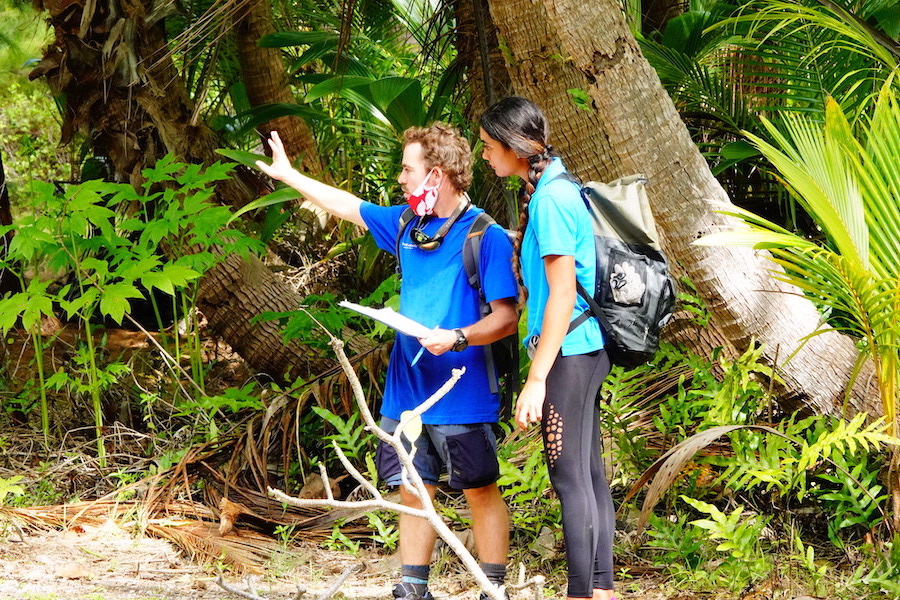 By September 2020, the team had successfully completed their work removing invasive rats from two islands in the atoll. But the job is far from over.
In 2021, the partners plan to restore all twelve islands in Tetiaroa Atoll to protect biodiversity and build resilience to climate change impacts, while leveraging this work with a multi-disciplinary research effort to document benefits to wildlife and the linkage between the restoration of the land and sea ecosystem.
The partners have secured more than 80 percent of the funds needed for the restoration of the remaining nine islands next year. The remaining funds must be secured to green-light the operation and continue this critical research. Laura Dern narrates this call-to-action video about the project and the importance of protecting Tetiaroa.
Tetiaroa is the most important seabird and turtle nesting site in the Leeward Society Islands. Its waters host robust populations of fish, sharks, and a thriving coral reef system, said Frank Murphy, Tetiaroa Society Executive Director.
Two species of invasive rats on Tetiaroa are severely reducing native bird populations and feeding on green sea turtle hatchlings, plants, crabs, and other invertebrate species, which in turn impacts the marine environment.
Tetiaroa, located 60 kilometers from Tahiti in the Society Islands of French Polynesia,  is famous for its pioneering eco-luxury resort, The Brando, which was inspired by Marlon Brando. Brando purchased Tetiaroa after filming Mutiny on the Bounty and envisioned using the island as a living laboratory where innovative research could be conducted in hopes that Tetiaroa may serve as a global ecological model for sustainability. His dream is now being realized with a dynamic partnership between The Brando resort, the Brando Family Trust (owners of the island), Tetiaroa Society, and the local Polynesian community.

Scientists anticipate an explosive increase of native birds and sea turtle populations following complete restoration. Tetiaroa will once again be a major sanctuary for seabirds, endangered sea turtles, and for other native fauna and flora, which play a critical role in the environment and traditional Polynesian cultural practices. Restoration also opens the door for rare and threatened species to be translocated to Tetiaroa, where their populations can flourish free from predation.  
Benefits of rat removal extend far beyond the shoreline – emerging research has found that robust native seabird populations bring much needed nutrients to the marine environment, resulting in healthy coral reefs. To build on this, an unprecedented assembly of researchers are working alongside our project to survey the land and marine ecosystem response before and after rat removal. If the research confirms that adjacent coral reefs are more resilient to the effects of climate change following rat removal, then the Tetiaroa project will serve as a model for species protection and coral reef conservation on a global scale.
"The removal of invasive species from islands is a well-established tool for curbing the extinction crisis. A rigorous study of the restoration impact on both the land and sea of Tetiaroa Atoll will deepen the understanding of how island restoration leads to healthier coral reef ecosystems and enable others to better apply this tool for mitigating climate change and conserving our oceans, " explains Penny Becker, Regional Executive Director of the U.S. and Pacific for Island Conservation.
The story of Tetiaroa Atoll is not entirely unfamiliar.Tropical atolls across the Pacific and around the world are facing similar threats as a result of invasive species—decimating wildlife, impeding ocean health, and affecting the food security and health of human communities. In fact, restoration work on Tetiaroa follows similar work done on Palmyra Atoll. Researchers and managers from both sites are collaborating to compare results and strengthen conclusions. The research and knowledge gained from restoring Tetiaroa, will enable island restoration practitioners to replicate this kind of conservation strategy on a much larger scale, saving species and supporting island communities.