TETIAROA ATOLL, FRENCH POLYNESIA (May, 2019) – Tetiaroa Atoll is one of those rare secluded places that serve as a refuge for nesting green sea turtles and a variety of seabird species, surrounded by a healthy and ecologically important coral reef and brilliant turquoise lagoon. 
Unfortunately, like other atolls around the globe, Tetiaroa and the coral reefs that support it are at serious risk due to the negative effects of climate change and resource misuse. But there is hope. Local nonprofits Tetiaroa Society and Te Mana o Te Moana, along with their partners – The Brando Resort, The Brando Family Trust, and the local government and community – are working to preserve and restore the atoll.
International nonprofit Mission Blue has declared the Tetiaroa Atoll a Hope Spot in support of Tetiaroa Society's goal of establishing full protection of the island from a ground-up, grassroots approach and in support of Te Mana o Te Moana 's long term sea turtle nesting program on the atoll. 
Dr. Sylvia Earle, Founder of Mission Blue said, "We need to do everything in our power to protect and restore places like Tetiaroa Atoll as if our lives depend on it – because they do. The time is now to do what we can to continue to conserve this special place – hope for the world's atolls and reefs."
This Hope Spot designation will aid in Tetiaroa Society and Te mana o te moana's goals by recognizing the importance of ground-up sustainability programs in front of an informed global audience. The right tools to achieve comprehensive sustainability are in place, and with community-spearheaded action, the mission of fully protecting this precious atoll holds much promise.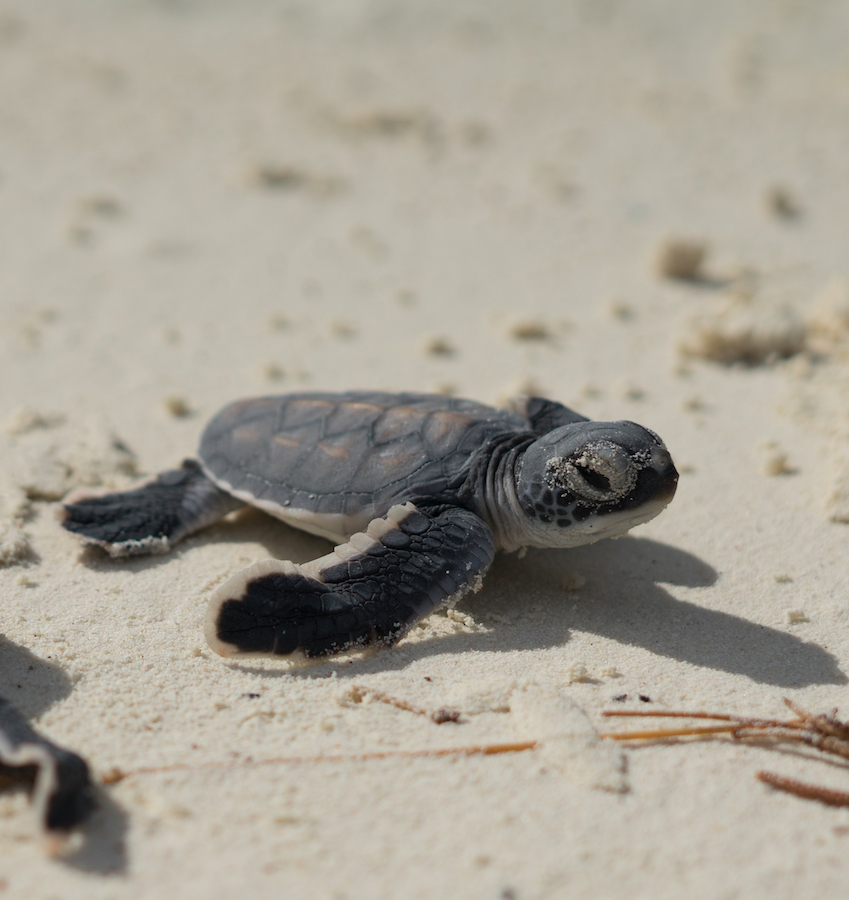 To investigate these ongoing threats, Tetiaroa Society operates a research station on the island, hosting researchers from all over the world. Research and conservation programs include habitat restoration, shark ecology, archaeology, coral reef restoration, traditional fisheries management and ocean acidification modeling. Tetiaroa Society also runs an education program on the island for local and international students.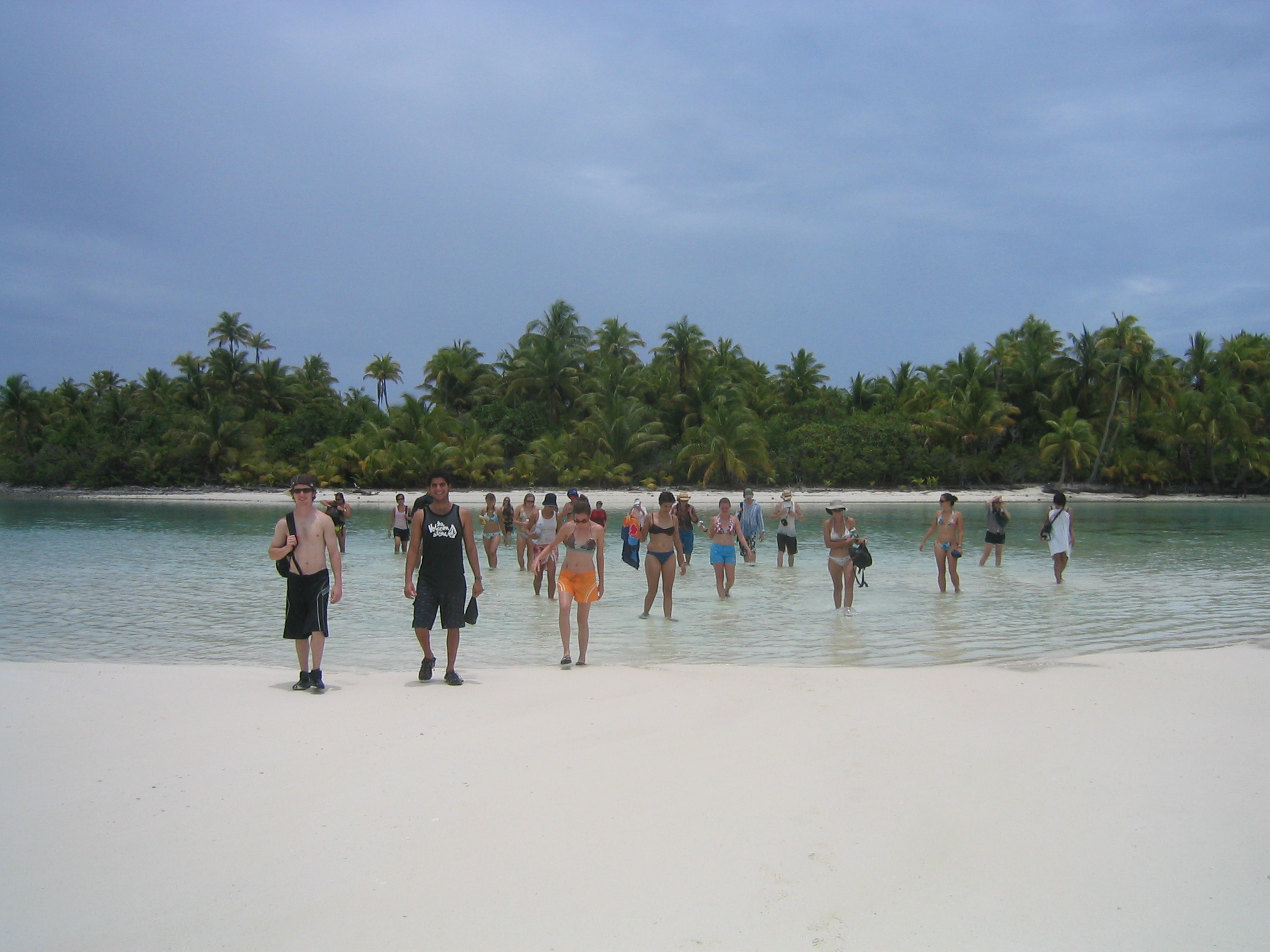 Tetiaroa Society's Cultural Committee, as the liaison with the local community, serves as advisor to all conservation, education, and scientific programs on Tetiaroa.
Hinano Murphy, Tetiaroa Society Cultural Director, explains, "We want Tetiaroa to serve as a model of a truly sustainable community, and to show how traditional knowledge and scientific understanding can work together to help address environmental challenges."
Te mana o te moana nonprofit organization launched the Sea Turtle Monitoring and Research Program on Tetiaroa in 2007. With over 12 years of data, the Sea Turtle program has been a great success with over 1,500 nests inventoried and protected. This dedicated research program also studies the effects of climate change and predators on nesting success. 
Dr. Cécile Gaspar, Hope Spot Champion, Founder and Executive Director of Te mana o te moana explains: "I met Sylvia Earle over 20 years ago. Since that day, her words have strengthened my conviction for immediate action towards protecting our oceans. Sea turtles are iconic marine species on the front line of climate change threats. Te mana o te moana's Green Sea Monitoring Program on Tetiaroa atoll has been an outstanding success. We are proud to be part of Marlon Brando's vision for a new conservation model where tourists, communities, teachers, students and researchers all play an important role in protecting our natural resources."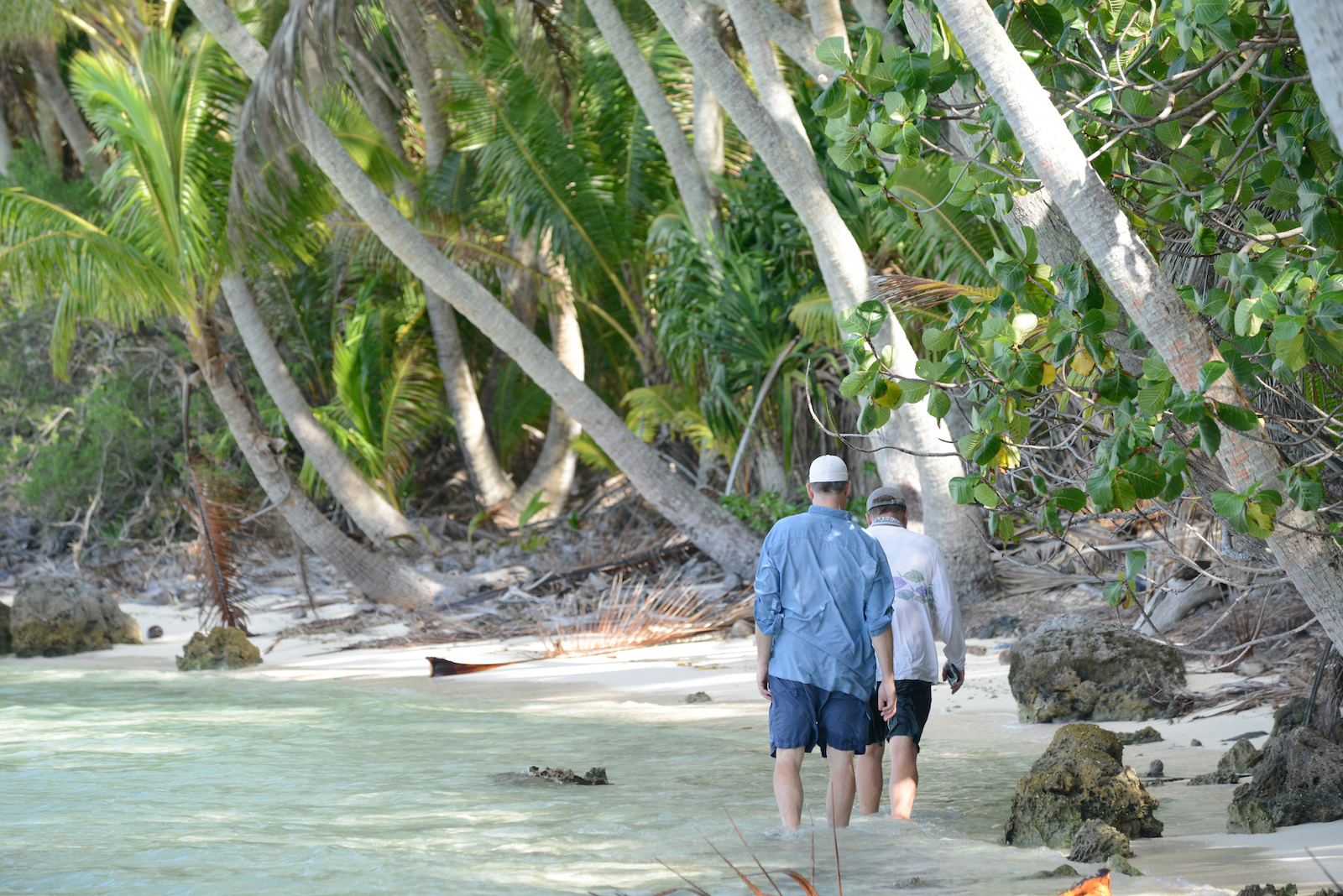 The Brando resort, which donated a million-dollar research station to Tetiaroa Society, plays a key role in the conservation of Tetiaroa. The Brando is a luxury eco-resort which is carbon-neutral, Platinum LEED certified, and a leader in sustainability. The resort functions with near-zero net carbon through programs such as deep-sea water air conditioning, solar power and biofuel (local coconut oil).
Guests of the resort enjoy this amazing green resort and explore the island with Tetiaroa Society guides, while local school children use the hotel as a lesson in sustainable development and researchers study sustainable technologies.
---
About Mission Blue
Led by legendary oceanographer Dr. Sylvia Earle, Mission Blue is uniting a global coalition to inspire an upwelling of public awareness, access and support for a worldwide network of marine protected areas – Hope Spots. Under Dr. Earle's leadership, the Mission Blue team implements communications campaigns that elevate Hope Spots to the world stage through documentaries, social media, traditional media and innovative tools like Google Earth. Mission Blue embarks on regular oceanic expeditions that shed light on these vital ecosystems and build support for their protection. Mission Blue also supports the work of conservation NGOs around the world that share the mission of building public support for ocean protection. The Mission Blue alliance includes more than 200 respected ocean conservation groups and like-minded organizations.
---
About Tetiaroa Society
Tetiaroa Society is a US-based 501(c)(3) non-profit organization whose mission is to ensure island and coastal communities have a future as rich as their past – strengthening their resilience to global change, enhancing their ecosystem services, and preserving their culture.
Grounded in our experience and actions on Tetiaroa, our vision an Island Earth Initiative that weaves enlightened values, traditional wisdom, and scientific understanding into a new fabric for our common island home.
---
About Te Mana o Te Moana
Te Mana o Te Moana is a non-profit organization recognized of General Interest, whose mission is to act for the protection of the Polynesian marine environment and more specifically sea turtles through actions of discovery, education and protection.
Since 2004, Te mana o te moana has welcomed and cared for over 500 sea turtles at the Sea turtle care center in Moorea. On Tetiaroa atoll, our teams have observed and protected thousands of green sea turtles hatchlings and collected crucial data on the impact of climate changes and predation on green sea turtles nesting sites.